5 things to know about the MN Hands-free bill that will be enforceable on August 1, 2019
Drivers can no longer hold or scroll through their phone while in motion, while stopped by a control device, or while participating in any part of traffic.
Drivers are not prohibited from using their phone as long as they are able to do so by voice command or by single-touch activation.
Drivers must set their destination before they are in motion when using their phone as a GPS device.
There are monetary fines associated with phone use while driving. Injuring or killing someone due to distraction or illegal use of a phone can result in felony charges.
If there is an immediate threat to life, a driver can legally hold their phone to call 911.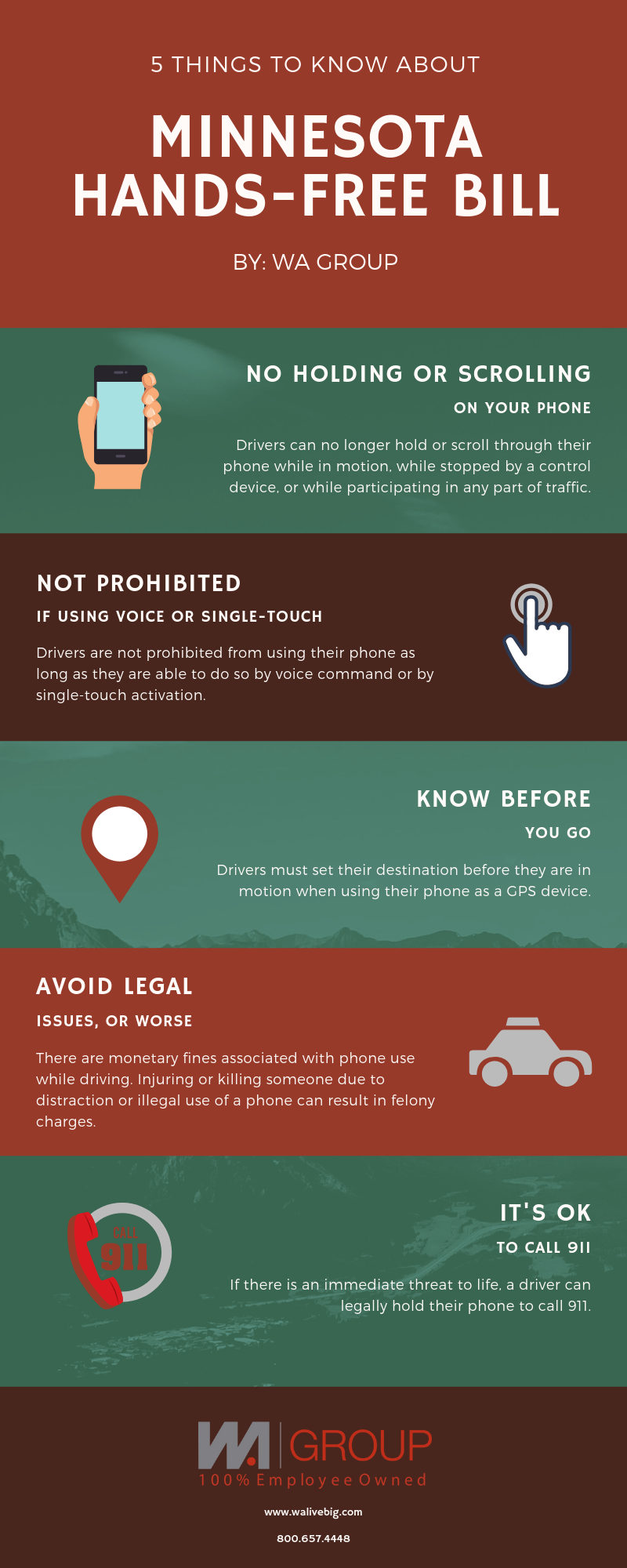 For more information
The Minnesota Office of Traffic Safety has released additional information – it contains a more enhanced explanation of the bill. You can find this explanation on their website.
---
With WA, It's All About You!
At the WA Group, we have a long heritage of helping people. We help you:
PLAN SMART. It all begins with a conversation. A conversation centered on you, your family and your business
LIVE BIG. To Live Big means knowing that you are covered. It means knowing that the things that matter most to you will be protected.
Contact us to see why your local Minnesota neighbors, businesses and community have trusted WA Group for over 125 years! Click the image below to start the conversation.